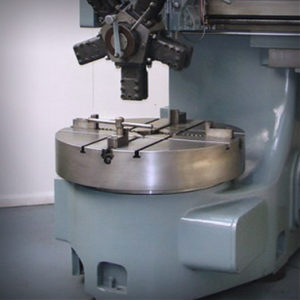 The Machine Center has decades of experience in milling large parts on their Horizontal Boring Mills. Our horizontal milling capabilities allow us to machine large custom components to very precise tolerances. We perform boring, milling, drilling, tapping, and reaming operations. Our set-up times are fast and we can quickly turn around machining operations for your largest components. Our largest table is 84'' x 60'' to handle very large parts.
If you are in need of a weldment frame that needs flat mounting surfaces, or have large castings with deep drilled through holes, The Machine Center has the equipment and experience to turn your parts around quickly and efficiently.
Contact us for more information or a quote on your milling work today!